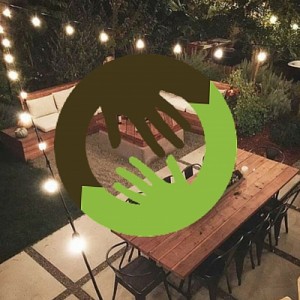 written by a friend after a Generosity Dinner in Austin, Texas, August 2016 
This year, our family has experienced deep disruption as we've had to move out of our home and part with most of our possessions due to mold. It is only through the grace of friends and family who have come alongside us that we've been able to make a new start.
So much of the loss and grief has been balanced by the love we've felt from those who have cared for us, and I'm grateful that my children have been able to experience this firsthand.

John
One of the unique blessings of this has been the way people we don't even know have come alongside us. We received a gift through Common Change simply because someone advocated for our need, and others chose to share in that.
The generosity of total strangers stirs a depth of gratitude and joy unlike anything else we've experienced.
JOHN